Some of you may know that I'm a bit of a cloth nappy convert. I love the funky cool colours. I love the no leakage. I love the environmental protection aspect of them.
Blueberry Minky Blue Camo Pocket
Drybees CandyStripe AIO Pocket
G modelling the Australian Bubblebubs Minky AIO with Easter bunny tabs
G modelling the Bubblebubs Minky AIO with snowman tabs
G modelling the Bugaboo bottoms Crabby AIO Pocket - she doesn't make them any more :(
I also had a job lot of 12 bumGenius 2.0 One size pockets, which I replaced a while back with some Happy Heinys and the Drybees as the aplix/velcro gave up the ghost. They lasted 18 months. So much for passing them on to a sister or down to 'another baby'.
But now my 6 Bugaboo bottoms have worn out. Literally. The PUL has come away from the cotton outer layer and the cotton has worn through in places. This leaves me with about 6 Happy Heinys (with the hemp Stuffins which are GREAT!), 2 Drybees AIOs (also great), 2 Blueberry Blue camos (which I hate) and the 2 inestimable Bubblebubs AIOs (if I could have afforded it, I would have bought LOADS of these!).
He's about to be potty trained, but I'm loathe to put him in sposies. I already have him in sposies at night as not one of the newer nappies give him a full night. Actually, neither do the sposies, but he's marginally drier in them, than in the cloth.
And now my dearest, darlingest 'friend' keeps showing me just how adorable her wonderful son is in his wool covers...
I want to spend cash.
Lots of cash.
I want to give them a go. Just a little go. I'm not going to buy many. Just a few. Just to see if they work.
But seriously. Aren't these cute? Really?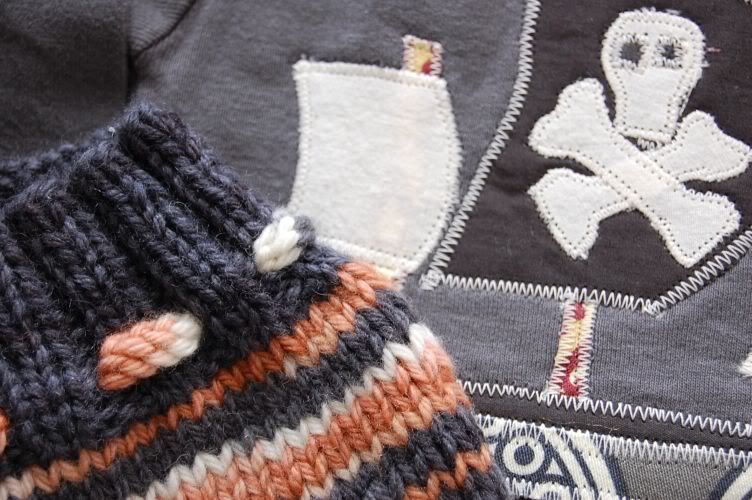 Update:
I just bought these...
...thank you, fiend...yes, I missed out the 'r' on purpose...